The Re-Con Revolution
If paying the price of a new E-Z-GO RXV Freedom is more than you'll like to spend on a golf car, we now have a solution.
The E-Z-GO RXV has raised the bar in terms of quality, reliability and performance, particularly with the industry first and only AC motor and automatic parking brake system. Based on that and our confidence in the product we are now offering a unique range of RE-Con RXV's for sale.
These four year old used vehicles will be fully reconditioned and refurbished and offered back into the market as a "value for money" option.
Judging by the look and the feel of the Re-Con RXV, your golfing partners will think you've purchased a new golf car. The offer comes jam packed with options and features and backed with a 1 year bumper to bumper warranty. Come and visit our showroom for a test drive and take the worries out of purchasing a used golf car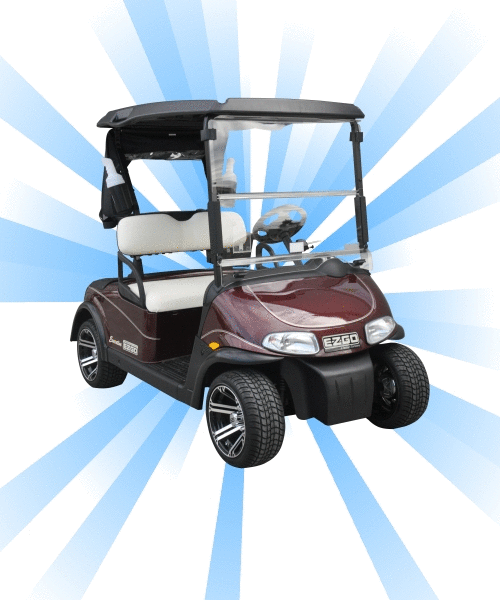 Available options include: