The Best use the Best: Port Macquarie take delivery of a Fleet of E-Z-GO RXV's
A great day on the course is a day spent at the Port Macquarie Golf Club.
Port Macquarie Golf Club was formed in the early 1900's and is widely regarded as the best in the region.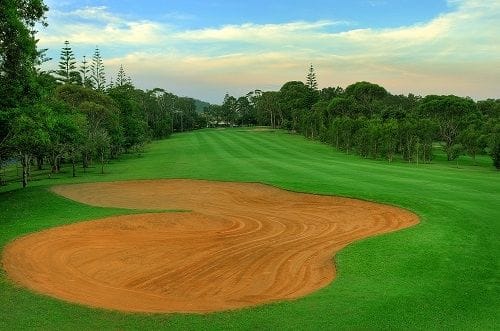 The Club recently won the 2012 Country NSW / ACT Pro Am of the Year. The layout is challenging and varied with superb fairways and fast, true greens.
The annual Seaside Classic week of golf, featuring a 36 hole Ladies tournament and culminating in the Men's 36 hole classic, from 28th July to 4th August is one of the many reasons to visit the course.
Port Macquarie Golf Club recently took delivery of 24 E-Z-GO RXV's and joined the fraternity of Clubs using the best golf vehicle on the market.
Caleb Rose, General Manger of the course, said that the fleet of Silver E-Z-GO RXV's served to replace the previous fleet of petrol vehicles.
Mr Rose said " We have a fleet of 24 EZ-Go RXV electric carts on a 4 year hire agreement. They include rain covers and built-in chargers."
"We are Particularly impressed with the efficiency costing as they cost only a fraction of what our previous fleet of petrol carts cost to run. They are also cheaper than other electric carts."
" We are impressed with the braking system and the fact the carts cannot roll if the throttle is not in use"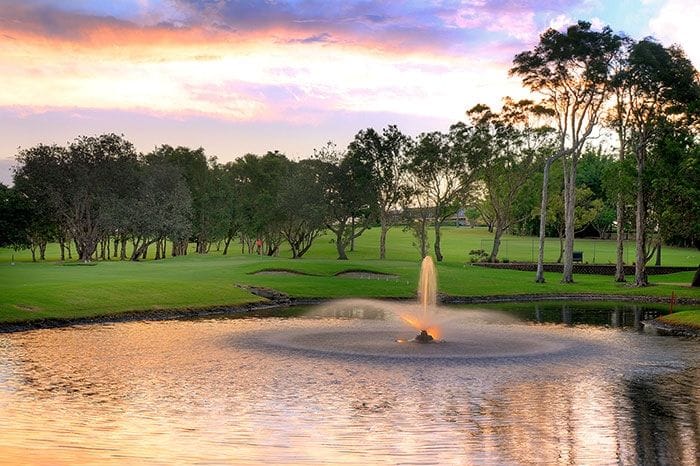 Mr Rose went on to say " This is important as we estimate 70,000 rounds per year including a full men's field (250+) every Thursday and Saturday, strong ladies fields every Wednesday and Friday, up to 200 vets on Tuesdays and a good medley field on Sundays. We also manage to squeeze in plenty of social visitors"
If you are interested in Playing at this superb course be sure to Click Here to visit their site.
If you are interested in learning more about the E-Z-GO RXV - Click Here