Soprotec take the reins in New Caledonia
Soprotec, the very well-known and highly regarded New Caledonian Equipment distribution company, recently took the reins as E-Z-GO, Cushman and Bad Boy dealer for the region.
The Company, which is represented in Noumea (The Capital City of New Caledonia), Boulouparis, Kone and Bourail, has successfully serviced the Island Country for over 20 years.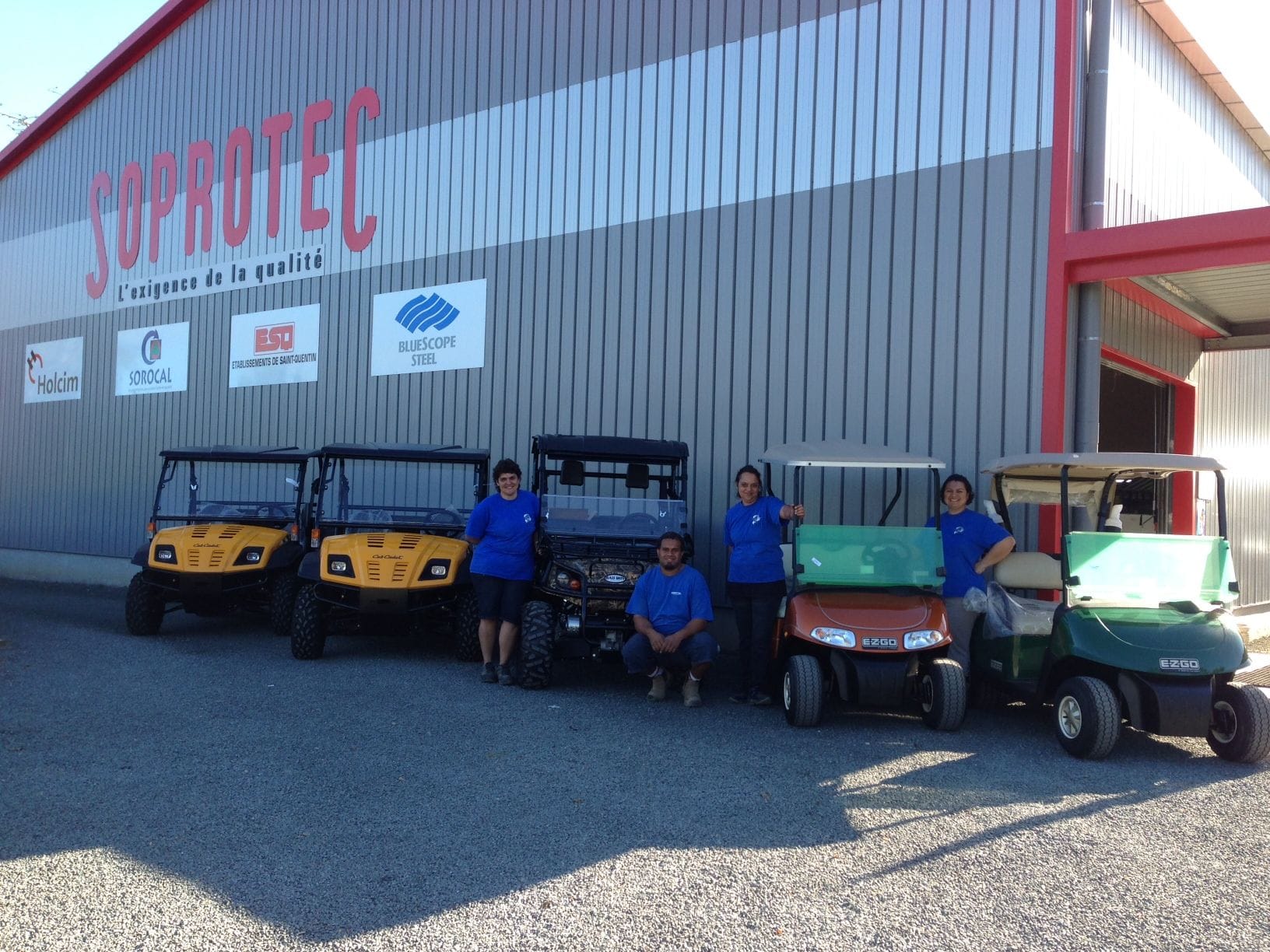 Soprotec took delivery of a container filled with E-Z-GO, Bad Boy Buggies, Cushman and Cub Cadet Brumbies.
The company will be attending the Foire de Bourail in August The Foire de Bourail is a New Caledonian outdoors and agricultural fair that attracts over 20,000 people.
If you would like to find out more about the company and how they might be able to help you- visit https://soprotec.nc/
If you would like to know more about the Foire de Bourail visit https://www.office-tourisme.nc/fr/foire-de-bourail
---

New Caledonia lies 1,420 kilometres North East of Brisbane.
New Caledonia, which has an area of 18,576 square kilometres, is inhabited by an estimated 252,000 people and is a Special Collectivity of France.